Starting your own cleaning business can be a great way to make a regular income. You can work all hours that you want and also do your work around your own schedule.
However, there are some pitfalls that you need to avoid. If you don't have the right equipment and knowledge, it can be hard to make money in this business.
We are here to help you with some of those problems.
In this guide, we discuss not only the benefits of starting your own cleaning business, but also take you step-by-step through getting started.
We've also compiled tons of resources for you so you don't have to spend time sourcing suppliers or searching for answers to your most common cleaning business questions.
Let's jump right in.
Reasons to start a cleaning business
If you need more reassurance as to why you should start your own cleaning business well here they are.
Be Your Own Boss
By starting your own business, especially a cleaning business, you grant yourself the privilege of being your own boss and working your own hours.
During the pandemic, plenty of people took advantage of the extra time spent at home to start up new side businesses, even turning them into full-time gigs.
Running your own business allows you to work at your own pace, create your own schedule, and dedicate your time to something you're passionate about.
Easy To Get Started
Starting a cleaning business can be relatively easy to start to run. If you're looking to get started, you have to consider the type of cleaning business you want to run, how to get the word out, and how to find clients. You'll have to decide whether you want to start a residential cleaning business, an office cleaning business, or a one-time cleaning business. You can find clients through networking, advertising, or online advertising!
Plenty of work available
You'd be surprised at how much money is spent on cleaning services. Many people are unable to find the time or energy to do the cleaning themselves and they're willing to pay someone else to clean their house or office.
Many homeowners hire a cleaning service to tidy up the house each week. The same goes for homes with seniors, young children or people who are ill.
House cleaning services are also well-suited for people with pets. Animal hair can be difficult to remove from carpeting and furniture.
House cleaning services typically charge about $100 for a two hour cleaning session. Some homes need more work than others, so the price can vary from home to home.
If you're looking for a business to start, cleaning services are a great way to go.
Growing Market
With the cost of living increasing, more and more people are working longer hours and becoming time poor, therefore services liking cleaning are often foregone, and homeowners look to external help from cleaning businesses. There will always be a high demand for cleaning businesses whether it be residential or commercial.
Choosing the type of cleaning business to start
When starting a cleaning business it's best to start out with one or two core services, and as your business expands you can add additional services.
This will keep things straightforward, lower your startup expenses (you just need to buy one set of products or equipment), and give you time to improve your systems and procedures.
The greatest place to start for many people who are starting their cleaning business from scratch is by offering a household cleaning service. The demand is growing every year as more people try to "outsource" their home cleaning, and start-up costs are quite low.
Simple household cleaning requires far less products and equipment then say commercial cleaning or even carpet cleaning.
Choosing a Business Structure
When starting a cleaning business, the first thing you should consider is its structure. This will save you time and money in the future if you need to modify your business structure.
It may be difficult to predict how your business will perform in future but there will be clear indicators at the beginning of the process that will help you determine the best structure for your business.
Most cleaning businesses will start as a sole operation as many of the day to day operations can be run by a single person. However, if you plan to scale, consider whether you will need to register for gst, or hire staff.
Common types of business structures ideal for a cleaning business are:
Sole Trader
Partnership
Limited Liability Company
Trust
Learn more about business structures for small business and choosing the right one for you.
Finances: Cost to get started
When starting a new business there is generally large expenses when starting up. This is applicable to a cleaning business, however, there are many ways to reduce initial costs and still create a commercial cleaning business.
The main expenses will be:
cleaning products


equipment (mops, buckets, vaccum)

branding

safety gear
uniform
vehicle
website


insurances



accounting
To reduce costs, start small, and reinvest profits from cleaning jobs to slowly expand the business. If you have a good product, you should be able to gain new customers along with selling to repeat customers. This combination will see revenue slowly compound.
The cost to start a cleaning business will vary greatly depending on how you manage your production.  Budgeting at between $2000 – $5,000 will allow you to purchase a range of products, obtain the required licensing and insurances, and get a website up and running.
There isn't a requirement to have your own commercial lease, however you may wish to rent a small storage unit to store equipment and cleaning products to keep them away from your house.
Further information
For more information on the costs involved, see our article on how much it costs to start a cleaning business.
If you want to fast track your cleaning  business then it would be best seeking finance. There are many finance options available for small businesses.
Licensing / Council Approvals
In Australia, the majority of cleaning practises are not regulated, hence there are no minimal educational requirements. However, it is crucial to confirm with your local council and your state licencing organisation (see links below) to see if there are any particular criteria you need to be aware of (e.g. health regulations).
Training & Qualifications
It's worth thinking about taking a training course before you walk into someone's home or place of business to offer your cleaning services, especially if you have no experience. There may not be any minimum admission requirements or required certifications.
You will have the necessary skills, knowledge, and ability to carry out cleaning tasks appropriately and effectively if you have a recognised qualification. You can learn how to become a professional cleaner and how to utilise the right tools and materials by taking a course. Your credentials can be used as a marketing tool to differentiate yourself from the competition.
Learn more about courses and training for your cleaning business
Running a business comes with many risks, and a cleaning business is no exception. Providing cleaning services to the public comes with it a new set of risks that you must be aware of and be prepared for. Having the necessary insurance in place in the case of any issues is advisable.
To protect yourself against accidents or property damage when working on a client's premises, you should obtain public liability insurance ($5 million minimum; some commercial clients may require up to $15 million).
You will need workers' compensation insurance to cover any employees you decide to hire.
You might want to think about additional insurance options, such as business interruption insurance, income protection insurance, and insurance for commercial vehicles.
Learn more about business insurance in this article – Insurance requirements for small business
For more detailed advice it's best to speak to an insurance broker and they will tailor a package to suit your requirements.
Cleaning Business Equipment
Running a cleaning buiness on a small scale doesn't require much equipment, however, if you want to scale and enter into larger commercial contracts then you are going to need to invest in specialty equipment to clean large areas such as floors.
Without going into too much detail here, here is a quick checklist of the core equipment every cleaning business operator should have.
Vacuum (Stick Vacuum or backpack)
Dusting Mop & Wet Mop
Broom / Dustpan and Brush
Buckets
Handwash
Shoe Covers
Uniform / Work Clothes & Shoes
Spray Bottles
Rubbish / Bin Bags
For a complete breakdown, check out our article on Must have equipment to start a cleaning business
Creating an Online Presence
Once you have your business setup, the quickest, and easiest way to promote it is online.
To get setup online we recommend setting up the following:
Domain name
Website software or free website builder
Payment gateway if you wish to take payments online for your services.
Facebook Page
Google My Business Listing
Domain Name
A domain name is your address on the internet, ie cleaningbusiness.com.au
This is one of the first things you should register (after your business structure has been setup). For Australia it's best to register a .com.au and the new .au domain extension. If the .com is available then secure that also.
Learn more about registering a domain name here
Website
You don't need to go crazy with a website. Keep it simple and easy to manage. A simple site of about 5 pages will be sufficient and shouldn't cost more than $1000 to $1500. There are many services such as WordPress, WIX, Squarespace and Shopify that will allow you have a website up and running in no time. Then you can post about your services and locations you service.
Treat the website as a place potential customers can visit to validate your business is legit. You can also then add the website address and email to promotional material and business cards.
Learn more about building a website for your small business
eCommerce
Unless you are going to handle sales offline, then having an ecommerce store is is a great way to accept payments online for your cleaning business jobs.
Many websites will have built in ecommerce facilities and allow for an online store to be setup in a few clicks connected to payment gateways such as Paypal and Stripe.
Sites like Shopify make it very easy to get an online store setup in minutes and very cost effective.
Just remember, what you can save by not spending on a website you can put towards online advertising and promoting your cleaning business brand.
Payment Gateway
To accept credit cards online you will need a payment gateway. The most common are:
Setting up an account is quick and easy as long as you have the correct documentation for your business setup/structure.
Once you have an account setup, you can connect it to your ecommerce/online store provider.
Learn more about accepting payments online.
Getting your first bookings
Getting bookings will be the hardest part of running the business. You first have to build up some good reviews to build trust with potential customers which is a catch 22 situation when starting out.
Consider the following to get your first bookings.
word of mouth / talk to people in your existing network
make a post on your local community page on Facebook
do a letterbox drop
join a cleaning contractors network
contact realestate agencies or AirBnB hosts
Paid Marketing
Google Ads, Facebook Ads and Instagram promotions are one of the quickest ways to get your services seen, however it can quickly get expensive.
Learn more about marketing for your small business
Online Service Marketplaces & Apps
There are a number of sites and mobile apps you can register on to list your business and receive leads or jobs.
Buying a cleaning franchise
Buying into a franchise is one way to get started instantly, however it can cost a lot of money upfront and ongoing.
There are however some excellent general and speciality cleaning franchises in Australia if you're looking to establish and grow a successful cleaning business.
Franchise ownership is not for everyone, and in our experience, it is frequently not the best option for those who are just beginning started.
Making the appropriate choice takes time because this is a significant decision. Consider the advantages and disadvantages, as well as your own personality and professional objectives.
Established and proven business model
Existing business operating system in already setup
Savings on equipment, machinery
Training and assistance are typically provided
A recognised brand already in existence and expert marketing materials
Can often provide customers and bookings very quickly
High initial investment fee
Ongoing royalty payments and fees
Contract with restrictions on what you can and cannot do
Your company is not entirely under your control.
Assigned a designate area or zone
It is more difficult to include new services into a product mix.
Less opportunities when it comes time to sell
Q. Is it expensive to start a cleaning business?
Starting a cleaning business doesn't have to be expensive. You can setup a business quite easily and for under $5000, however, if you want to rent your own commercial space, do extensive marketing and lease specialised equipment then it can cost upwards of $20,000
Cleaning Business related articles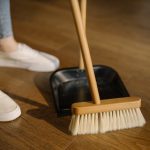 When it comes to keeping your home clean or if you are thinking of starting a cleaning business, there are a few key things to
Read More »
When it comes to cleaning, most people would just start with the most common cleaning agent available in the market. That is so because people
Read More »