If you're tired of the nine-to-five office life or are simply looking for a profitable hobby, you might want to consider starting a candle business.
In this guide, we discuss not only the benefits of starting your own candle business, but also take you step-by-step through getting started.
We've also compiled tons of resources for you so you don't have to spend time sourcing suppliers or searching for answers to your most burning candle-making questions.
Let's jump right in.
Reasons to start a candle business
If you need more reassurance as to why you should start your own candle business well here they are.
Be Your Own Boss
By starting your own business, especially a candle business, you grant yourself the privilege of being your own boss and working from home. During the pandemic, plenty of people took advantage of the extra time spent at home to start up new hobbies, even turning them into full-time gigs. Running your own business allows you to work at your own pace, create your own schedule, and dedicate your time to something you're passionate about.
Easy To Get Started
Candle-making is easy to learn thanks to all the great resources on the Internet. Finding and purchasing materials is simple, and you only need a few basic pieces of equipment at the beginning. A low startup cost means your candle business could be profitable within the first few months of candle-making!
Great Community
The candle-making community is one of the most supportive out there. Many makers host in-person candle-making workshops where they share their knowledge and techniques. Some makers even have robust YouTube channels that include guides on getting started, how to design candle labels, packaging tips, and more. Youtube is also a great place to view guides and how-to videos for beginners.
Growing Market
The candle industry is growing, and growing fast!. Since more people are spending time at home and also investing time in self-care, the candle market is benefitting and growing accordingly. Consumers want to make their homes smell good and feel comfortable, and candles are an easy way to do so. People are always looking for fun new scents to try and interesting brands to support, so there is definitely space for your unique candle business.
Choosing a Business Structure
When starting a business, the first thing you should consider is its structure. This will save you time and money in the future if you need to modify your business structure.
It may be difficult to predict how your business will perform in future but there will be clear indicators at the beginning of the process that will help you determine the best structure for your business.
Most candle businesses will start as a sole operation as many of the day to day operations can be run by a single person. However, if you plan to scale, consider whether you will need to register for gst, or hire staff.
Common types of business structures ideal for a candle business are:
Sole Trader
Partnership
Limited Liability Company
Trust
Sole Trader
Running the business as a sole trader is a perfectly fine way to operate. Normally, sole trader is the best business structure for a small-scale candle production company. This is especially true if you have a modest startup capital.
If your goal is to grow your business and distribute your candles across the country or even overseas, then a sole trader may not be the best option.
The benefits of running your candle business as a sole trader are:
It is easy to set up, inexpensive and maintain.

You are fully in control of the direction and management of your business.

All profits and assets of your business are yours.

It is easier to manage paperwork than other business structures.

You don't have to reveal your profits to the public, unlike companies.

Greater privacy Tax-wise, it is easy to manage (profits are subject to the individual income tax rate of the owner).

Retained earnings are not used to increase tax complexity.

It is easy to dissolve the business.

If you decide to sell your business, any gains after tax are retained.
Partnership
If you have a mate who you want to run the candle business with then a partnership may be a better option.
Partnerships have many advantages
It is easier to form partnerships than businesses and they are also less costly.

Partner may continue to do business under the trading (business name).

Partnerships bring together the expertise and resources of many people.

Partnerships are easy to manage. The 'partnership agreement" specifies how profits and losses will be divided between partners.

Partnerships are not required to reveal their profits to the public like companies (i.e. Greater privacy It is easy to change the legal structure (i.e. It is easy to convert a partnership into an entity at a later stage.
Limited Liability Company
A limited liability company will protect you from personal liability. You are only responsible for the money you have invested in the company. This is not true for partnerships and sole proprietorships. Limited liability companies are easier to manage and require fewer formalities than operating as a trust.
Advantages of a company include:
In general, shareholders are only liable for the loss of the shares they own and not responsible for any company debts.

Limited liability

Legal arrangements are in company name and not directors or managers.

Because company shares can be transferred, the business structure provides continuity in management and ownership in case of death or disability.

Companies pay less tax than individuals.
Trust
Trusts provide asset protection and limit liability related to the business.
Benefits of a trust include:
Trusts are a way to separate ownership of assets from their owners. This can be beneficial for protecting income and assets of young people or families.

For tax purposes, trusts can be very flexible. A discretionary trust allows for flexibility in the distributions of capital gains and income among beneficiaries.

Trust debts are not usually liable to beneficiaries, unlike partnerships or sole traders.

Trust beneficiaries pay income tax at their marginal rates on income received from trusts.
Learn more about business structures for candle business
Finances: Cost to get started
When starting a new business there is generally large expenses when starting up. This is applicable to a candle business, however, there are many ways to reduce initial costs and still create a commercial candle business.
The main expenses will be:
wax

equipment (jars, containers, stickers wicks)


fragrance oils

branding

website with ecommerce


insurances

rent (if leasing a commercial property)

To reduce costs, start small, and reinvest profits from candle sales to slowly expand the business. If you have a good product, you should be able to gain new customers along with selling to repeat customers. This combination will see revenue slowly compound.
The cost to start a candle business will vary greatly depending on how you manage your production.  Budgeting at between $2000 – $5,000 will allow you to purchase a range of fragrances/oils, obtain the required licensing and insurances, and get a website up and running.
If you plan on leasing your own commercial space straight away, then be prepared for additional expenses involved in having your own lease (insurances, pest control, rubbish removal, fire safety and more)
Further information
For more information on the costs involved, see our article on how much it costs to start a candle business.
If you want to fast track your candle business then it would be best seeking finance. There are many finance options available for small businesses.
Licensing / Council Approvals
Council Approval
There are currently no council specified rules around making candles at home and selling them commercially.
So when starting out, we recommend working from home until you have outgrown the space and require a commercial production area. You may be able to find a shared kitchen facility or arts and craft co-working environment in your local area
Running a business comes with many risks, and a candle business is no exception. Selling candles to the public comes with it a new set of risks that you must be aware of and be prepared for. Having the necessary insurance in place in the case of any issues is advisable.
If you are working from your own commercial space, then it will be a requirement in your lease that insurance be in place. Public liability insurance is the most common, however the type of insurance required will vary depending whether there is a retail front, public access, glass windows etc.
Learn more about business insurance in this article – Insurance requirements for small business
For more detailed advice it's best to speak to an insurance broker and they will tailor a package to suit your requirements.
Where to make your candles
Many candle companies start from humble beginnings experimenting with recipes in their own home kitchen. This is great if you are just making candles on a small scale, however to produce candles commercially you are going to want to look at a commercial space.
As mentioned earlier, there are no rules around making candles from home so it is possible though to setup a home candle making business. Ideally a dedicated space such as a spare room or studio would be idea instead of the kitchen.
Many states will have dedicated kitchen co-working spaces which can be rented by the hour, or more long term. These are great options when starting out to keep expenses low.
Think outside the box, and consider a venue that does not use it's kitchen full time. A few other kitchen space options include:
Football or local sporting club
Cafe
Restaurant
Arts/Craft shops
Making candles on a small scale doesn't require much equipment, however, if you want to scale and create a business then you are going to need to invest in specialty equipment to manage production, packaging and logistics.
Without going into too much detail here, here is a quick checklist of the core equipment every candle maker should have.
Candle-safe jar or container
wax
fragrance oil
an appropriately sized wick
a wick sticker
melting/pouring jug.
pots for melting wax
thermometer
stiring utensils
candle dye
For a complete breakdown, check out our article on Must have equipment to start a candle business
While there are a number of different types of candle wax—including blends—the most popular are:
paraffin (also known as mineral wax)
soy
beeswax
Coconut wax—a relative newcomer but gaining popularity
Learn more about different waxes for candle making
So, which type of candle wax is better? The answer isn't entirely cut and dry, as the various types all have pros and cons.
The choice of wax is ultimately up to you. It will depend on the type of candle, how much money you have, your preference for fragrance, and how eco conscious you are.These popular candle waxes all have their drawbacks and benefits.
Remember: The combination of wax, fragrance grade, wick, vessel, and other factors are crucial to the overall quality of the experience.
Packaging and Labeling Requirements
Packaging can really set your candle apart from the crowd. However, it can also be costly, especially in small volumes.
Maintaining a good profit margin is the key for any business, so you don't want to over capitilise on your packaging.
Buying fancy packaging in bulk where you can is the way to go and this can apply to candle labels and gift boxes.
Candle label requirements
The Statement of Identity – Although it goes without saying, your label should prominently declare that the product is a candle. 
Company Name, Logo, and Contact Information – According to the Fair Packaging and Labeling Act, products must include the name and place of business of the product's manufacturer. Including your company name and logo also increases your brand awareness and lets customers know who you are as a business.
Candle Scent – Clearly identify the scent notes on your candle so customers know what to expect when they burn your product. 
Wax Type – Like listing the ingredients on a food label, you'll need to indicate what type of wax you used for your candle. Many consumers are particular about the types of candles they burn, so making this information clear to them is key.
Net Weight – Include the weight of the candle in both ounces and grams. Note this should be the weight of the candle without the container.
Warnings – You'll need to include fire safety warnings since candles are considered a fire hazard. These warnings include "burn within sight," "keep away from children and pets," and "keep away from flammable objects." Most candlemakers include these warning labels on the bottom of the candle.
Once you have a product you need to sell it. The easiest however time consuming is to do the hard yards and visit as many retailers as possible in person. This is only viable for so long and you will need to venture to online sales.
To see candles online you will need:
Domain name
Website
eCommerce setup
Payment gateway
Domain Name
A domain name is your address on the internet, ie candlebusiness.com.au
This is one of the first things you should register (after your business structure has been setup). For Australia it's best to register a .com.au and the new .au domain extension. If the .com is available then secure that also.
Learn more about registering a domain name here
Website
You don't need to go crazy with a website. Keep it simple and easy to manage. You will be busy enough with all other aspects of the business, so you don't need more tasks. There are many services such as WordPress, WIX, Squarespace and Shopify that will allow you have a website up and running in no time. Then you can post blogs, showcase your products and more.
There are online marketplaces such as Etsy, eBay and Amazon where you can list your products without the requirement for your own website.
Learn more about building a website for your small business
eCommerce
Unless you are going to handle sales offline, then having an ecommerce store is vital to growing your candle business.
Many websites will have built in ecommerce facilities and allow for an online store to be setup in a few clicks connected to payment gateways such as Paypal and Stripe.
Sites like Shopify make it very easy to get an online store setup in minutes and very cost effective.
Just remember, what you can save by not spending on a website you can put towards online advertising and promoting your brand.
Payment Gateway
To accept credit cards online you will need a payment gateway. The most common are:
Setting up an account is quick and easy as long as you have the correct documentation for your business setup/structure.
Once you have an account setup, you can connect it to your ecommerce/online store provider.
Learn more about accepting payments online.
Once you have your candles made, packaged and ready for sale you need to market it. The quickest ways to get your product to market is:
farmers markets, market stall
website
social media / instagram / facebook
giveaways
paid marketing
Free marketing
Consider some prizes or giveaways online via Facebook or Instagram. Get people sharing your promotion. Team up with other local small businesses to do joint promotions. Get your product included in sample bags.
Paid Marketing
Google Ads, Facebook Ads and Instagram promotions are one of the quickest ways to get your product seen, however it can quickly get expensive.
Learn more about marketing for your small business
Q. Is it expensive to start a candle business?
Starting a candle business doesn't have to be expensive. You can setup a business quite easily and for under $500, however, if you want to rent your own commercial space, printed packaging and do marketing then it can cost upwards of $10,000
Q. Can I make candles at home and sell them?
Yes you can make candles at home and commercially sell them.
Q. What is the markup on candles?
The markup on candles is anywhere from 50 to 100%. Keep in mind, the cost of wax and other materials is regularly increasing as to electricity, rates and staffing costs. It is becoming more and more expensive to produce candles as a small operator.
Candle Business related articles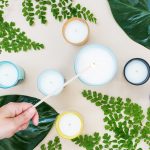 Making candles is a nice hobby to have around. The main thing that you will need to know is the different types of wax and
Read More »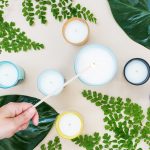 Finding the right scent for your home can be difficult. After all, smell is incredibly powerful, and can bring back memories in a flash. However,
Read More »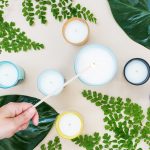 Australia has more and more candle crafters emerging and more and more shops popping up to sell these beautiful pieces of art. This blog looks
Read More »